Exciting news for all book and library lovers! Just in time for cold weather (yes, it is coming soon!), we now offer sweatshirts, hoodies, and long and short sleeve t-shirts for sale.
You can choose from three different designs and a variety of colors in adult and kids' sizes. You can place your order online (preferred) or in-person at the library. We will have a few samples available at the library if you are not sure about what sizes and styles you prefer.
The online shop will close Sunday, October 23.
Thank you so much for supporting our library!
Be happy and read books!
Please share!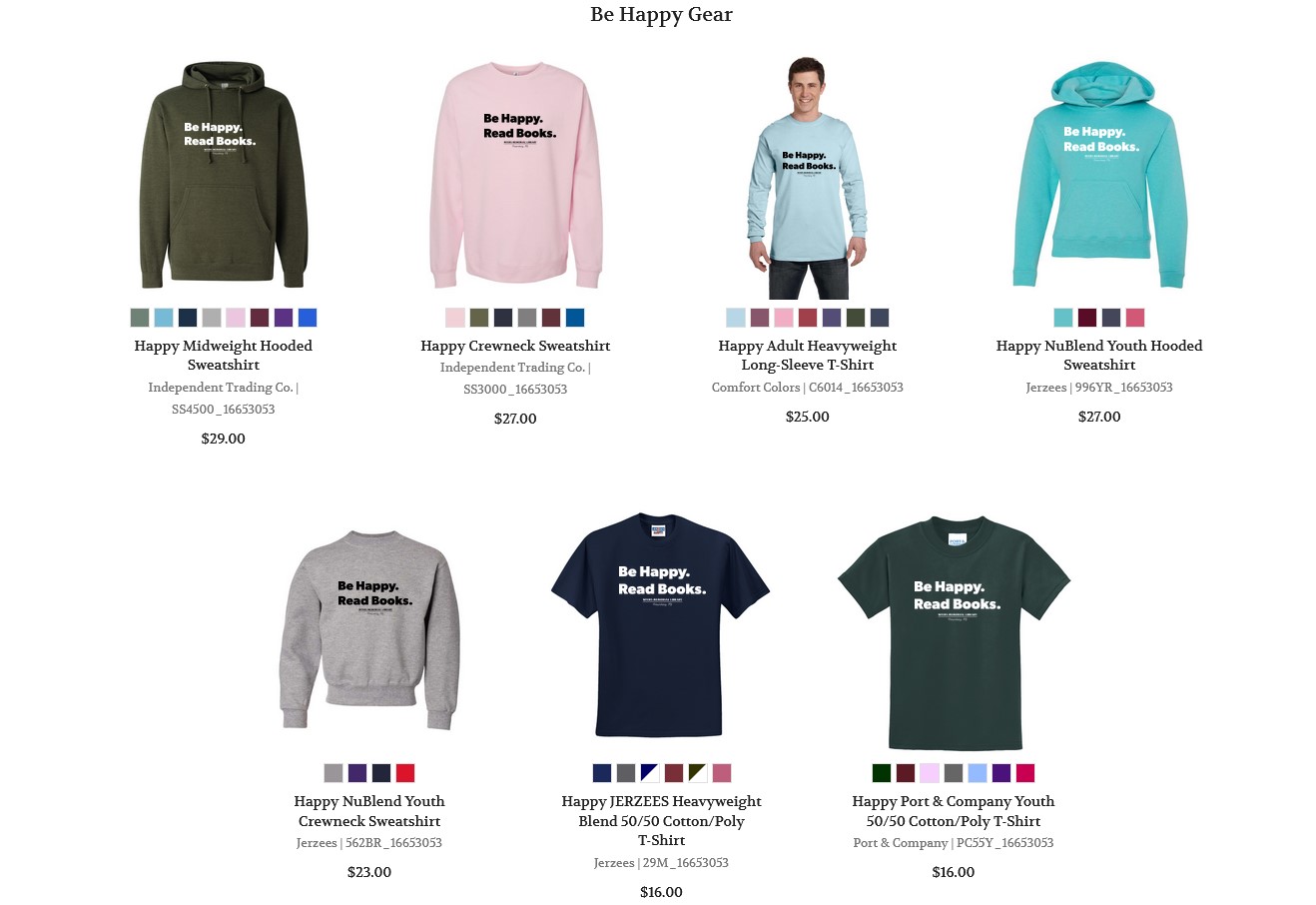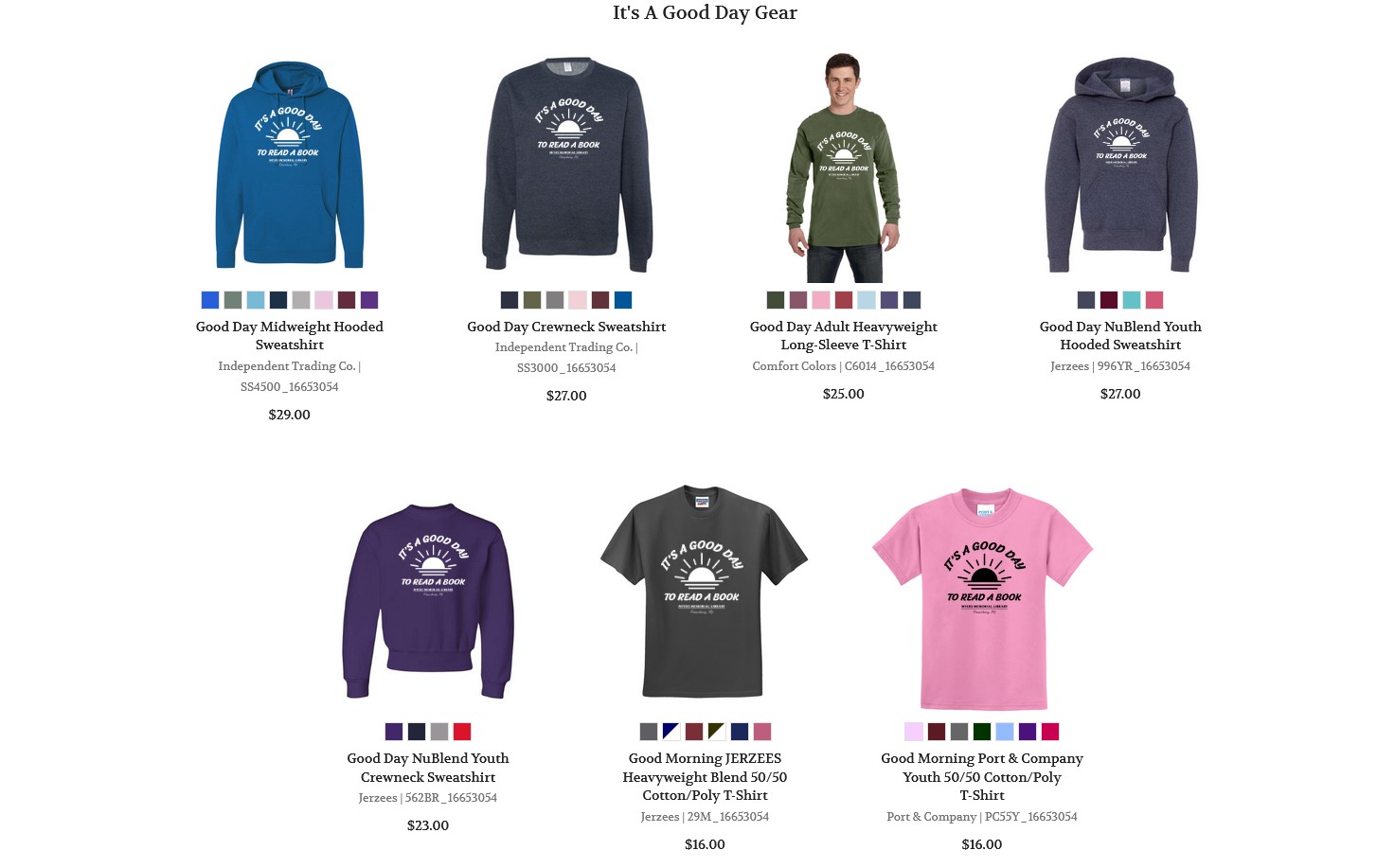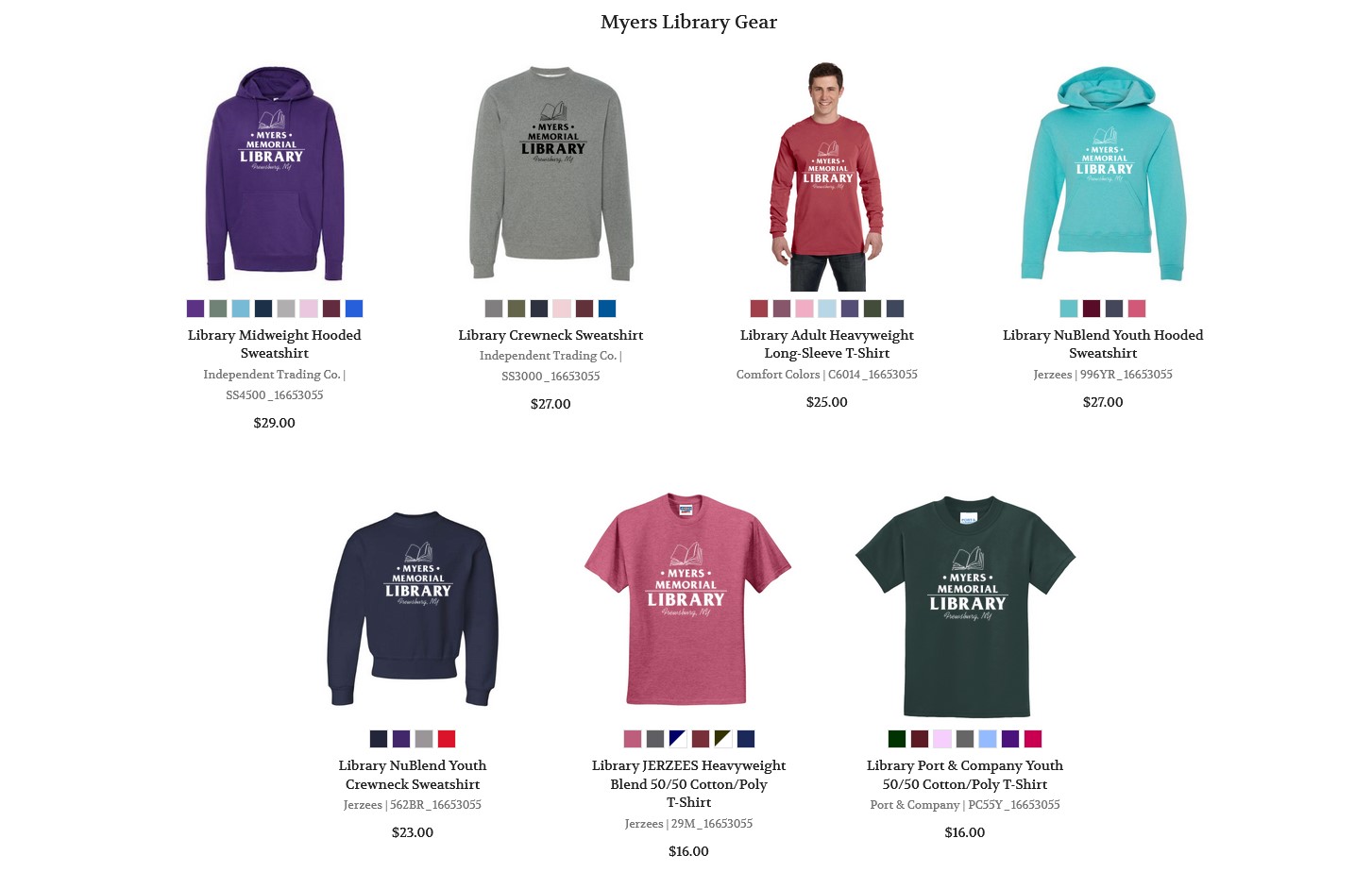 https://stores.threesixtygraphics.com/myerslibrary/shop/home
Support our library! Buy one (or two) of our shirts!